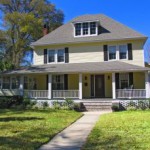 We handle short sales and keep our client informed of progress of each short sale every step of the way. The process of finalizing a short sale can be quite complicated and requires excellent negotiation skills.
Our firm has handled hundreds of real estate transactions. Our attorneys are fluent in representing clients on both sides of residential, commercial and industrial real estate matters. We handle complex Starker exchanges and have represented clients in deals involving Tax Increment Financing districts, governmental financing programs, economic development zones and SBA financing. We  understand that real estate transactions affect our clients personally and professionally and we work to ensure that everything transpires efficiently and smoothly. Please contact us for further assistance.
The successful negotiation and closing of a real estate transaction is often one of the most significant transactions in which a business or individual will be involved. Gardiner Koch Weisberg & Wrona recognizes the importance of these transactions and keeps our clients informed of every step of the process.