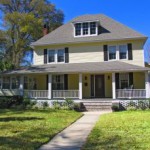 We have a varied and sophisticated real estate litigation practice. We have represented hundreds of businesses and individuals before courts, zoning boards, planning commissions, municipal boards, and condominium associations. We have developed a reputation for being consistent and proactive as we partner with our clients and strive toward the most desirable outcome possible. We pride ourselves on being responsive and keeping our clients abreast of pertinent developments in their cases.
In addition to our litigation practice, our firm has handled hundreds of real estate transactions. Our attorneys are fluent in representing clients on both sides of residential, commercial and industrial real estate matters. We handle complex Starker exchanges and have represented clients in deals involving Tax Increment Financing districts, governmental financing programs, economic development zones and Small Business Association financing.
The successful negotiation and closing of a real estate transaction is often one of the most significant transactions a business or individual will be involved in. Gardiner Koch Weisberg & Wrona recognizes the importance of these transactions and keeps our clients informed throughout every step of the process.