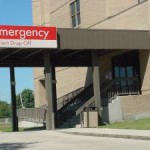 Illinois law allows for compensation to the family of persons who die as a result of negligence. The claims are divided between survival claims and wrongful death claims. A survival claim compensates the decedent for the pain and suffering of the decedent before he died. The wrongful death claim compensates family members for the loss of financial support and security caused by the death. Our firm handles survival and wrongful death cases in a variety of practice areas: Car Accidents, Truck Accidents, Motorcycle Accidents, Bicycle Accidents, Construction Accidents, Nursing Home Negligence, Medical Malpractice, Premises Liability, Products Liability, Birth Injuries, Workplace Injuries, and Airline Crashes.

Selected Case Summaries: Wrongful Death

– Settlement for family of a patient who died when he was not properly monitored for sleep apnea after having surgery.

– Settlement for a family for delayed diagnoses of colon cancer.

– Significant settlement for a husband and father who were killed when struck head-on traveling down Interstate 94.

– Significant settlement for the family of a woman killed when her car ran off the road.

– Settlement for families of two persons killed in a crash in Peru. We have represented persons and families of those involved in airplane crashes in Illinois and other states, including crashes that occurred in international locations.

– Substantial settlement for military veteran's family relating to exposure to asbestos.