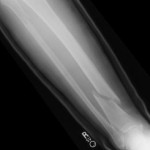 Gardiner Koch Weisberg & Wrona has earned millions of dollars in results on behalf of its clients. We have handled every type of personal injury case—car, truck, motorcycle, bicycle accidents, construction site, slip and fall, product liability, sexual misconduct, discrimination, and the like. Our firm has an excellent understanding of medical issues and medical injuries. We dedicate ourselves to obtaining the best possible results for our clients. If you have been involved in an injury, contact
Gardiner Koch Weisberg & Wrona
to review your case.

Personal InjuryTruck Accident: Structured lifetime settlement for client who suffered catastrophic injuries, including brain damage, when a semi-trailer ran a red light and struck our client's pickup truck.
Car Accident:
– Significant settlement for a husband and father who was killed when struck head on Interstate 94.
– Settlement for driver whose vehicle was involved in a multiple vehicle collision.
– Significant settlement for the family of a woman killed when her car ran off the road.

Pedestrian: Policy limit settlement for pedestrian who suffered leg injuries when struck by a vehicle in a crosswalk.Bike Injury: Settlement for a bicyclist who was seriously injured when a car owner opened his door on him.

Motorcycle Accident: Substantial award for motorcyclist struck by car near a construction site.

Asbestos: Substantial settlement for military veteran's family relating to exposure to asbestos.

Wrong Medication: Settlement for person mistakenly given the wrong medication by a local pharmacy.

Airplane Crashes: Settlement for families of two persons killed in a crash in Peru. We have represented persons and families of those involved in airplane crashes in Illinois and other states, including crashes that occurred in international locations.

Passenger Recovery: Settlement for the full amount of available insurance for a passenger in a car accident.

Slip and Fall: Substantial settlement for a client who slipped and fell on a rolled-up carpet in an elementary school.