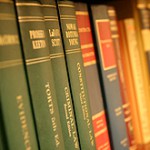 Gardiner Koch Weisberg & Wrona has built an impressive reputation for expertise, experience and achievement on behalf of its clients in employment discrimination matters.
For example, we have handled the following types of discrimination case:
– Race
– Sex
– Religion
– National Origin
– Sexual Orientation
– Political Retaliation
– Whistleblowing
– Retaliatory Discharge
We have represented clients throughout the country on employment discrimination matters and before the Equal Opportunity Commission, the Illinois Human Rights Commission and various other state and federal governmental entities. GKWW practices in state and federal courts.