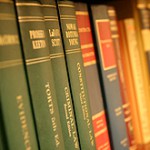 Gardiner Koch Weisberg & Wrona serves as outside counsel to approximately 100 closely held companies. We handle litigation for many of these companies. We have extensive litigation experience in company matters. We have handled virtually every type of employment case, real estate issue, and regulatory matter.  We represent clients in labor and employment matters in federal and state court, at the Equal Employment Opportunity Commission, the Department of Labor and the Department of Employment Security, and state and federal court. We handle cases involving civil rights, retaliation and discrimination based on age, race, and sexual harassment. This breadth of practice allows us to bring extensive knowledge to your specific legal matter. Our practice is as diverse as our clients, who consist of employers, employees, corporations, individuals, municipalities, independent contracts, and partnerships. Our wide range of experience and perspectives enables us to analyze our clients' issues from multiple vantage points. One of our lawyers, Tom Gardiner, has lectured prominent business people and lawyers regarding structured layoff practices and restrictive covenant and non-compete agreements. We have handled disputes involving shareholders and members. We have represented companies in disputes regarding executive and benefits and breach of fiduciary duty.

We have represented our clients in disputes with vendors, joint venture partners, outside professions, and contractors.  We have handled cases involving extensive and complicated embezzlements by employees and officers.

We have handled claims involving vendors and contracts, real estate, mergers and acquisitions. We have represented companies in matters involving embezzlement, regulatory violations, claims brought by the NASD, CFTC, FDIC, FINRA, NFA, FTC, FDA, municipalities, states and state agencies, and the federal government. We have represented retailers involving complicated issues surrounding the sale of products pursuant of government programs.

The range of corporate litigation that GKWW has handled is vast and deep. GKWW's attorneys not only provide solid advice, but possess the knowledge and experience to evaluate all issues necessary to ensure the success of our clients' businesses. We often serve as a "sounding board" to company executives for business decisions, as well as legal matters.