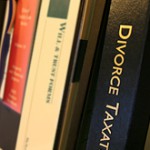 The mishandling of securities investment and stock option valuation in divorce can negatively affect your portfolio and your future. At Gardiner Koch Weisberg & Wrona, our attorneys are experienced in the division of complex securities holdings, including stocks, bonds, stock options, managed funds, hedge funds, and other investments. Contact Gardiner Koch Weisberg & Wrona for a consultation.
Our lawyers will analyze your portfolio and work to achieve your specific goals while protecting the value of your assets. Do you want to sell your investments and divide the cash? Would you prefer to stay invested? We will counsel you on taxation issues related to the sale and transfer of assets.
In consultation with certified public accountants, actuaries, certified financial analysts, tax specialists, and other qualified experts, we work to achieve your objectives in the most efficient, effective manner possible.

Stock Option Valuation in Divorce
Skilled at recognizing the issues surrounding stock option valuation, we will ensure that you are not shortchanged in the division of these important material assets. Stock options allow an employee to purchase stock in the company at a specific price on or before an expiration date that may be years after the divorce. The potential payoff for the stock option depends upon the value of the stock when the option is exercised, which is uncertain. Experts have effective methods for valuing stock options.
Our attorneys have more than 25 years of legal experience helping affluent couples value and divide complex financial investments when marriages end. If you have questions about how your investment portfolio may be affected by a divorce, please contact Gardiner Koch Weisberg & Wrona