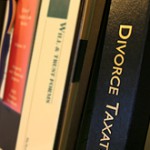 Clients with multiple homes require particular attention. For many, the homes are not merely assets–they are properties that have been passed from one generation to the next. Summer homes often provide the glue for family traditions. Summer homes are even more important after a divorce.

Our firm helps clients anticipating or proceeding with divorce to address issues involving real estate. We evaluate the title to real estate and whether the real estate is a marital asset subject to division. If the property is in the marital estate, we work with experts to attempt to minimize taxes. If selling real estate is a desired goal, then we will often advise conducting a sale before the divorce is final to maximize the large capital gains exclusion to marital couples.

Often the purchase of real restate has been made before marriage with inherited or gifted funds. Sometimes real estate is purchased by the couple before marriage with unequal contributions to the purchase. In other cases the homestead is purchased before marriage but the house is built after. A home may be purchased by one spouse before marriage but the mortgage is paid with marital funds during the marriage. All of these scenarios have implications for the appropriate division of real estate.

In the current business climate, dealing with real estate has become even more complicated. It is essential to determine the market value of a property, anticipated time on the market, and the mortgages and other liens against the property. For some clients who have leveraged their real estate significantly, short sales have been required. We work closely with our clients on short sales in an attempt to eliminate or minimize future liabilities.

For those business owners holding commercial real estate, many of the same issues apply. If the property is highly leveraged, valuations are affected. We work with appraisers to provide appropriate valuations. We assist in evaluating potential additional options–Starker Exchanges, rental of other space, appropriate discounting of values to minimize impacts on the business valuations for purposes of the marital estate. In the premarital context, we may recommend the use of limited liability companies with fractional shares to obtain minority and market discounts.