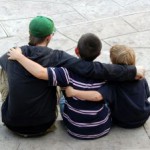 Gardiner Koch Weisberg & Wrona offers experienced and highly skilled representation to divorce clients whose property division issues are large and complex. For such clients, asset protection, legacy desires, and taxability are often key issues.

Under Illinois law, family court judges are required to make a "just distribution" of marital assets between the spouses during the marriage. What constitutes a just distribution of property is left largely to the court's discretion, subject to a list of factors that the judge is required to consider. In divorces involving couples with high net worth, family business assets, or executive compensation packages, several problems must be resolved: can either spouse claim a particular asset as separate non-marital property not subject to just distribution? What is a particular asset actually worth? Have both spouses fully and accurately disclosed their income and assets? Does a prenuptial agreement restrict either spouse's rights to marital property? Should a particular asset, say, vested stock options held by a Section 10(b)(5) controlling person, be treated as income for maintenance and support purposes or be regarded instead as marital property subject to division between the spouses?

The law does not provide a clear answer to all of these questions, but our experience with the valuation, negotiation, and litigation of property division issue in complex divorce cases of all kinds can represent a clear advantage for our clients in both settlement negotiations and at trial. We are always careful to consider the tax implications of any property settlement agreement.

Our ability to identify the tax consequences of clients' property settlement will in many cases maximize the size of the distribution to our clients. Whether the divorce involves the valuation of family business assets, the appraisal or liquidation of art collections, or even the discovery of assets fraudulently concealed by a spouse, our lawyers know how to protect and advance your interests.