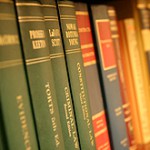 Estate Planning
At the end of your life,   your assets will be distributed and taxed. Where they are distributed and how much they are taxed depends on having a well thought-out estate plan. Gardiner Koch Weisberg & Wrona will help you put a plan in place that will protect your financial assets by translating your wishes into legal directives, with minimal tax impact.The first step in estate planning is to decide how you want your assets distributed. Whether you are married or single, with or without a family, it is important to avoid the lengthy, cumbersome and expensive probate process by ensuring that your assets are properly held and their disposition clearly spelled out in binding legal documents.Because inheritance can be subject to a variety of federal, state estate and income taxes, you need competent advice to preserve the value of your assets. Depending on your circumstances and wishes, this may involve gifts, trusts, powers of attorney and wills.

Finally, your estate plan needs to be a flexible document, something you can adapt as tax laws, investment opportunities and your own personal circumstances change.



Estate Planning Generally
Our customary process is to begin with sending out general information and our questionnaire to the client to facilitate the gathering of basic information about the client, family members, advisers, assets (including estimates of value and manner of holding title) and other information about potential beneficiaries in the estate plan. We believe it is important to coordinate the estate plan with the client's other financial advisers so that we are working as a team to achieve the client's goals.

We then meet with the client(s) to discuss their goals in detail, and our suggested alternatives for meeting those goals, including ways to minimize taxes. Tax objectives should not be the driving force in an estate plan; family goals are paramount, but the tax objectives are important and often affect the specific documents to be created in meeting the goals.

The estate plan documents create a framework that will help to effectuate the plan at the client's death or incapacity, in the most efficient way. Usually those documents include the following:

Will. This document (a) names an executor or co-executors to carry out the estate administration with the help of advisors, (b) names guardians for minor children, if necessary, and (c) designates the beneficiaries of the client's probate assets (assets titled in the client's name alone at death, not joint tenancy, with a beneficiary designation, or in a trust). Designating the beneficiaries can include the creation of testamentary trusts for family members or others.
One or more Trusts. If a Revocable Trust (often referred to as Declaration of Trust or Intervivos Trust) is the primary dispositive document in the plan, then the Will is usually a "Pourover" Will to simply transfer probate assets to the Trust at the client's death. The Revocable Trust then designates the beneficiaries, including the creation of continuing trusts for family members or others, and to carry out the tax minimization goals of the client.

Reasons to use a Revocable Trust, instead of a Will, as the primary dispositive document include (a) privacy; (b) avoiding probate in Illinois as well as other states by titling real property in those states in the name of the Revocable Trust; and (c) giving the client possibly better management in the case of incapacity, rather than relying on a General Power of Attorney or the court. Due to Illinois' relatively inefficient and expensive probate system, we generally recommend clients fully fund his or her Revocable Trust(s) as a method to avoid Illinois probate.

Other trusts commonly used in an estate plan can include:
-Irrevocable Life Insurance Trust
-Charitable Remainder Trust
-Charitable Lead Trust
-Trust for "spendthrift" beneficiaries
-Trust for minor grandchildren or children
-Private Annuity Trust
-Intentionally Defective Grantor Trust

Durable Power of Attorney for Property. This document is intended to avoid a court-supervised conservatorship proceeding in the event of the client's incapacity by the client designating an agent for financial purposes. The Power of Attorney is often effective on incapacity, but can also be prepared to be  effective immediately.

Durable Power of Attorney for Health Care. This document is intended to avoid a court-supervised guardianship proceeding in the event of the client's incapacity, or more generally, if the client is unable to make his or her own medical decisions, the client designates an agent to make medical decisions for him or her in that situation.

HIPAA Disclosure Authorization Form. The client can authorize health care facilities and practitioners to release protected medical information to designated persons, such as family members and agents under Powers of Attorney.

Instructions about Disposition of Last Remains. The client can give specific or general instructions about burial, cremation, type of service, etc. so that the family members are aware of the client's wishes.

Tangible Personal Property Writing. The Will or Trust often refers to a separate list that can be prepared to make gifts of household and other personal tangible personal property items.

Marital Agreements. These types of agreements serve to define the property rights of married couples during marriage, as well as at death or on divorce. Illinois law gives surviving spouses certain rights in the deceased spouse's estate that may be altered in a marital agreement, and the definition of "marital property" subject to division on divorce may also be changed.

Family Business Entities. We often create a family business entity, if appropriate, to own family assets. These can include limited liability companies, limited partnerships or corporations. We also assist with family business planning, in order to transfer ownership or management of the business entity at the client's retirement, incapacity or death, or to facilitate gifting.

Charitable Planning. As mentioned above, an estate plan may include a charitable remainder trust or charitable lead trust, if appropriate. We also may assist the client with the creation of a private foundation or a donor advised fund at a public charity.

Installment Sales; Other Dispositions of Assets. As part of the estate plan, we may recommend the sale of assets by the client to other family members, or to trusts. We also may assist with leases of assets between family members or family business entities.

After we meet to discuss the client's goals and decide upon the documents to be created, we prepare the documents and review them in detail with the client. After any changes, the documents will be finalized for signing. We prefer that the documents be signed in our office so that we can be sure they are properly executed. Certain documents require two witnesses, and most must be notarized.

We usually return the client's original documents (and possibly additional signed copies) to the client for safekeeping. We also will usually retain a signed duplicate of some of the documents except those where only one original is required or recommended.

We often prepare the U.S. Gift Tax Returns, if necessary, to report gifts in excess of the annual exclusion ($13,000 per done per year in 2009), or we will work with the client's accountant to do so. Such returns may be necessary if gifts are made to irrevocable trusts.

Caring and Discrete Advisors
Estate Law involves more than just legalities and tax matters; it concerns people's most personal issues, often when they are emotionally overwhelmed. At the GKWW, we realize how sensitive these matters are and provide caring, confidential counsel for clients and their families.

GKWW provides legal guidance in:
-Estate Planning
-Trust and Wills
-LLCs and Family Limited Partnerships
-Asset Protection
-Charitable Trusts
-Appreciated Assets

Protect your family's future security – call today to schedule a no-obligation consultation.