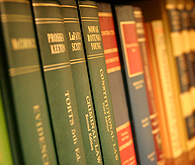 Gardiner Koch Weisberg & Wrona is well versed in employment law and is uniquely qualified to represent employers and employees. Discrimination at a workplace can be a traumatic experience. Employers are liable for the actions of employees.

Sex Discrimination
Our firm has handled claims involving harassment by one municipal employee against another and cases involving claims that employees were fired or demoted based upon failure to provide sexual favors.  We have represented municipalities and individuals relating to claims of hostile work environments in which sexual banter or activities were allegedly pervasive.  We have represented parties in cases involving claims involving sexual comments, sexual touching, consensual relationships involving off duty and on-duty conduct and terminations based upon new marriage relationships or family relationships.

Race Discrimination
We have represented parties in practically every type of race discrimination case.  Sometimes these cases involve overt racial comments and actions, but, more commonly, they involve subtle discrimination or discrimination that become evident when viewing performance or employee census situations.  We have represented parties in which other reasons were used as a pretext to hide the underlying purpose of punishing or terminating an employee because of his or her race.

National Origin Discrimination
National origin discrimination is a less frequent claim than race or sex discrimination, but it clearly exists.  In the post-9/11 world, certain stereotypes have led to an increase in national orgin discrimination.  We have successfully represented parties involving such claims.

Religious Discrimination
We have represented parties in connection with religious discrimination claims. Religious discrimination may also be related to national origin or race discrimination. For example, a Muslim could be discriminated against for religious reasons, because of his
national origin, or because of his skin color.