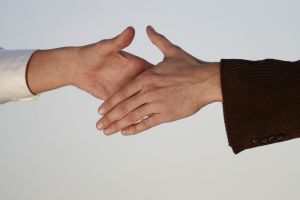 We represent clients in labor and employment matters in federal and state court,  at the Equal Employment Opportunity Commission, the Department of Labor and the Department of Employment Security. Our employment practice is diverse. We handle cases involving civil rights, retaliation and discrimination based on age, race, sex, disability, religion, national origin and sexual harassment. This breadth of practice allows us to bring extensive knowledge to your specific legal matter. Our practice is as diverse as our clients, who consist of employers, employees, corporations, individuals, municipalities, independent contracts, and partnerships. Our wide range of experience and perspectives enables us to analyze our clients' issues from multiple vantage points. One of our lawyers, Tom Gardiner, has lectured prominent business people and lawyers regarding structured layoff practices and restrictive covenant and non-compete agreements.

Discrimination Claims/Civil Rights

Our lawyers have represented parties in every type of discrimination and civil rights claim. We have handled claims based upon age, race, sex, disability, religion, political affiliation, and religion. We have handled cases involving claims under the federal civil rights act (Section 1983) as well as state law claims. We have often represented parties in connection with litigation under Title VII for sex discrimination based upon sexual harassment or a hostile work environment, i.e. a workplace pervaded by an unwelcome, pervasive sexual attitudes, actions, or images.

Sexual Harassment

Sexual harassment claims are the source of increasing litigation over recent years. We have represented both employees and employers in these disputes. These claims may involve physical touching, sexual relations, quid-pro-quo activities, or hostile work environments. We have litigated Title VII and other federal claims, including claims of retaliatory discharge and whistleblower claims. We have represented parties in connection with similar state law claims and other claims such as battery, intentional infliction of emotional distress, and defamation.

Wage Claims/Federal Labor Standards Act

Federal law provides that hourly workers must be paid for all hours worked and must be paid overtime at specified rates. We have represented parties to litigation where this law has been violated. The penalties against the employer and the damages to the employee can be quite substantial.

Layoffs

Reductions in force present many pitfalls for unwary employers. Our attorneys are experienced in providing advice to employers on the issues that must be addressed to comply with the Age Discrimination in Employment Act, the Older Workers Benefit Protection Act, and other state and federal anti-discrimination laws. We can also provide advice to employees who have been laid off as part of a reduction in force, but who believe their termination may have had a discriminatory motive.

Family

and

Medical Leave Act

We are experienced in handling cases brought under the Family and Medical Leave Act. We can provide advice to employers to ensure that their policies are in compliance with the Act, and we have represented employers who are accused of violating the provisions of the law. We have also represented employees who believe that their requests for leave under the Act were wrongfully denied or that their employer has retaliated against them for exercising their rights under the Act.

Unemployment Claims

We have represented parties before the Illinois Department of Employment Security relating to unemployment benefits.

Restrictive Covenants/Non-Compete Agreements

Restrictive covenants comprise one of the most active areas of litigation in employment law. The cases are quite complicated when dealing with enforceability. Most of these cases involve request for injunctions. They also involve trade secrets act issues, along with issues relating to confidentiality, corporate opportunity, breach of fiduciary duty, and the like. One of our partners has lectured other lawyers regarding restrictive covenants and non-compete agreements and has written articles on the topic.