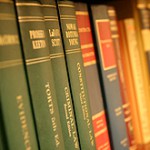 One key area of our practice is the preparation of shareholder and member agreements. These agreements govern how the owners of a company will benefit from ownership in their company. The agreements address control of the business, voting, distribution of profits and other earnings, and tax implications for owners. They frequently include shareholder member employment and restrictive covenants protecting the business from future improper competition. Shareholder and member agreements also address succession planning, ownership, dilution issues, and buyouts in the event of death or disability. The agreements also protect the company in the event of court-ordered actions relating to divorce, bankruptcy, and the like.

In addition to preparing shareholder and member agreements, our firm has handled dozens of disputes between shareholders and members regarding issues of ownership and the activities of shareholders and members.

GKWW's attorneys not only provide solid advice, but possess the knowledge and experience to evaluate all issues necessary to ensure the success of our client's businesses. We often serve as a "sounding board" to company executives for business decisions, as well as legal matters.