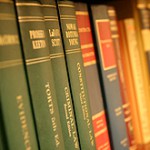 Gardiner Koch Weisberg & Wrona serves as outside counsel to approximately 100 closely held companies.  We handle all
employee matter for these companies. We draft buy/sell agreements, shareholder agreements, store employee agreements, and non-compete agreements, and confidentiality agreements. We advise and represent companies regarding every type of employment claim. We have handled discrimination cases based upon race, sex, age, religion, national origin, and sexual orientation.We have represented clients against claims of sexual harassment and hostile work environment. We have defended companies against freedom of speech claims and claims under the Fair Labor Standards Act. We have advised and defended corporations involving cases brought under the Americans with Disabilities Act and the Family Medical Leave Act. We have advised clients regarding layoffs. We have handled claims against clients for improper actions by the client's vendors. We have represented clients in federal and state courts and throughout the country in employment matters and before the Equal Employment Opportunity Committee, the Illinois Human Rights Commission and various other agencies.

We often serve as a "sounding board" to company executives for business decisions relating to employees in an effort to avoid future litigation.