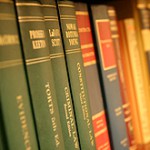 Gardiner Koch Weisberg & Wrona serves as outside counsel to approximately 100 closely held companies. We have represented many of our corporate clients since their inception. We start by helping them form companies and advise them on the pros and cons of various corporate structures, including partnerships, limited liability companies and corporations. We draft their bylaws, buy-sell agreements, shareholder agreements, employment agreements, non-compete agreements and confidentiality agreements. We advise clients on corporate issues such as contracts, acquisitions, sales of shares, real estate, business asset purchases and sales, and general day-to-day contract and employment matters. We assist clients in succession and estate
planning.

We conduct annual meetings and provide minutes and annual reports to our clients. One of the most important benefits to incorporating is to protect company officers and owners from personal liability. If corporate formalities are not satisfied, company officers and owners may be subject to personal liability. We protect our clients against this threat.

We litigate on behalf of our clients in matters ranging from contract disputes to complex commercial, employment, restrictive covenant, and intellectual property cases.  We handle all legal matters, both transactional and litigation, for these companies.

GKWW's attorneys not only provide solid advice, but possess the knowledge and experience to evaluate all issues necessary to ensure the success of our clients' businesses. We often serve as a "sounding board" to company executives for business decisions, as well as legal matters.