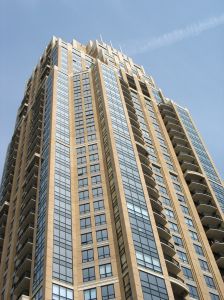 Gardiner Koch Weisberg & Wrona has significant expertise in condominium and homeowners' associations law. We represent condominium associations and homeowners' associations,
sildenafil
 and advise clients regarding statutory compliance, rule enforcement, board and management company changes, membership, elections, and votes on controversial matters. We record appropriate documents and handle transitions between developers and association boards. We prepare contracts and resolutions. We anticipate problems and encourage our clients to take preventative measures before trouble arises.
We handle all litigation matters for the associations that we represent. We bring collection and lien actions against members who are not current. We bring contract actions against vendors who fail to meet their obligation, and we handle disputes between property managers and the board.

Expertise
Gardiner Koch Weisberg & Wrona represents dozens of condominium associations and homeowners' associations. The associations are generally located in the Chicago metropolitan area and range from small self-managed associations to very large associations. We have experience in dealing with virtually all governance, dispute, and litigation matters involving associations. The diverse nature of our practice allows us to provide excellent service in the great variety of matters that confront associations.

Reponsiveness
Our firm recognizes that association boards are comprised of busy decision makers who have limited time to make important decisions and often an abbreviated time frame for communicating with others in the association regarding problems. Our firm's lawyers pride themselves on being responsive to association concerns, returning calls promptly, and providing accurate legal advice in a reasonable time frame.
A team of lawyers is assigned to each association so that the board obtains necessary answers when needed—even if one team member is in court or out-of-the office when the answer is needed.
Our firm counsels association clients regarding:
-Declaration Preparation and Construction
-Developer Transition
-Board Resolution Preparation and Application
-Governance Issues
-Elections
-Board Transitions
-Board Leadership and Team Development
-Budget Requirements
-Special Assessments
-Preventative Actions
-Rule Preparation and Enforcement
-Disputes Between Association Members
-Property Manager and Board Relation Disputes
-Collection Actions

-Evictions
-Lien Rights
-Bankruptcy Issues
-Vendor Disputes
-Title and Real Estate Matters
-Cell Towers
-Construction Matters
-Management Contracts
-Maintenance Agreements
-Contracts
-Common Element
-Litigation
-Due Process Requirements

The Team Approach
We seek to become part of the action team that achieves results for association boards and unit owners. Many of our association clients consult us regarding all significant board decisions and issues. As with many of the companies that we represent, we provide our association clients with the benefit of years of experience representing other boards. Please contact Gardiner Koch Weisberg & Wrona to set up your initial first meeting here.