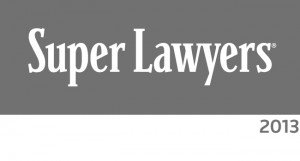 PARTNER
TGardiner@gkwwlaw.com
Biography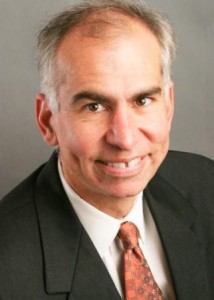 A graduate of Northwestern University School of Law, Tom Gardiner has distinguished himself since launching his career as a lawyer in 1981. He has represented individuals,  municipalities, and companies in a great variety of litigation. Tom has represented injured persons in a wide range of matters, including medical malpractice, personal injury, products liability, and wrongful death litigation, as well as civil rights actions, and nursing home litigation. Tom has achieved many millions of dollars in awards for his clients during his career. He has been selected as a "Super Lawyer" in this practice area by his peers for years.
Tom has represented municipalities regarding sex, race, national origin, religion, employment discrimination and retaliatory discharge claims. In addition, Tom has negotiated union contracts, proposed zoning code revisions and responded to challenges to municipal ordinances. He has handled police brutality, malicious prosecution, false arrest and constitutional rights cases. He has defended municipalities against claims of housing discrimination and political firings and hirings. He has handled disputes with real estate developers and matters involving annexation agreements. In addition, Tom has been involved in cases in which municipal employees were accused of sexual harassment and molestation.
Tom has also handled legal matters, both transactional and litigation, for these companies. He starts by helping them form companies and advise them on the pros and cons of various corporate structures, including partnerships, limited liability companies and corporations. Tom also advises clients on corporate issues such as contracts, acquisitions, sales of shares, real estate, business asset purchases and sales, and general day-to-day contract and employment matters. He assists clients in succession and estate planning. We also conduct annual meetings and provide minutes and annual reports to our clients. Tom has litigated on behalf of our clients in matters ranging from contract disputes to complex commercial, employment, restrictive covenant, and intellectual property cases.
Prior to entering private practice, he spent six years with the Cook County State's Attorney's Office, and served as a supervisor in the Public Integrity Unit under then-State's Attorney Richard M. Daley. Early in his career, Tom clerked for Judge John F. Grady in the U.S. District Court, and worked at Sidley & Austin (now Sidley Austin Brown & Wood) and McBride Baker & Coles (now Holland & Knight).
Tom serves as an Adjunct Professor of Trial Advocacy at Northwestern University School of Law, and has taught as a guest instructor at other schools. He is a past president of the South Suburban Bar Association and a former Trustee of both the Village of Glenwood and Prairie State Community College. He has also served as a school board member for a high school. He is presently a member of a town plan commission.
Career Highlights
Member, Million Dollar Advocates Forum
Membership in the Million Dollar Advocates Forum is limited to trial lawyers who have demonstrated exceptional skill, experience and excellence in advocacy by achieving a trial verdict, award or settlement in the amount of $1 million or more.
Selected Illinois Super Lawyer in 2007, 2008, 2009, 2010, 2011, 2012,2013, 2014, and 2015 chosen by peers to be one of the top lawyers in his practice area.
Teacher of Trial Lawyers
Adjunct Professor, Northwestern University School of Law; certified trial instructor, National Institute of Trial Advocacy; former supervisor of trial lawyers, Cook County State's Attorney's Office; guest instructor at various Chicago area law schools.
Judge in the John Marshall Law School Thirtieth Annual International Moot Court Competition in Information Technology & Privacy Law – 2011
Leader
President (2001), Vice President, Secretary, Treasurer and Director, South Suburban Bar Association Trustee, Village of Glenwood (Chairman of Police, Judicial and Building Committees), 1985-1994 Trustee, Prairie State College, 1981-1993 (Chairman, 1984-1989); Badger High School District board member, 2006-07; Town of Linn Plan Commission, 2008-09
Published Author
Articles published in Chicago Tribune, Screen Magazine, American Bar Association Journal, Association of Community College Trustee Quarterly, and Southland Chamber of Commerce Magazine
Editor-in-Chief, Journal of Criminal Law & Criminology; author: "Consent to Search in Response to Police Threat to Seek or Obtain Search Warrant: Some Alternatives," 71 J. Crim. L. & Criminology 175 (1980)