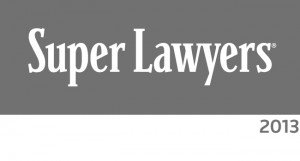 PARTNER
LWeisberg@gkwwlaw.com
Biography

Lynn N. Weisberg joined Gardiner Koch Weisberg & Wrona in 1993 as the firm's first associate. She quickly established herself as the firm's family law expert. She has considerable experience in divorce, custody, spousal support and visitation matters, adoption, paternity actions, and pre- and post-marital agreements, as well as other areas affected by divorce: estate planning, real estate, and general litigation. Lynn is on a court-approved list of child's representatives and is appointed by judges to represent the interests of children in cases involving contentious custody and visitation litigation.
Lynn joined the firm after graduation from the Northwestern University School of Law, where she was the Editor-in-Chief of the Northwestern University Journal of Criminal Law and Criminology. She also was the first prize winner of the Lowden-Wigmore Prize for Legal Scholarship in 1993. Prior to attending law school, Lynn received a Master's from Northwestern University's Medill School of Journalism; she graduated with honors from the University of Wisconsin-Madison in 1985.   She recently co-authored the article, "Shared Parenting in the Determination of Child Support", which was published in INSIDE THE MINDS:  STRATEGIES FOR FAMILY LAW IN ILLINOIS.
Career Highlights
Advocate
Appointed as Child's Representative in the Circuit Court of Cook County
Drafted brief in U.S. Supreme Court case of Illinois v. Wardlow
Executive Vice President and Board Member, Community Foundation for Jewish Education of Metropolitan Chicago, 2001-Present
Member, Board of Directors, The Enterprising Kitchen, 2003-2005
Member, Board of Directors, American Judicature Society, 1997-1999 Published Author
Editor-in-Chief, Journal of Criminal Law & Criminology; author: "On a Constitutional Collision Course: Attorney No-Comment Rules and the Right of Access to Information," 83 J. Crim. L. & Criminology 664 (1992).
Lynn was chosen by her peers as an Illinois Super Lawyer for 2013 and 2014
Published in the American Bar Association's Student Lawyer;
"Giving Credit Where It's Due," November 2000;
"Scott Turow Grows Up," May 2000;
"Self-Control," March 2000;
"The Struggle to Juggle," December 1999;
"Just When You Thought It Would Be Safe to Save Money," October 1999.