PARTNER
Bowen@gkwwlaw.com
Biography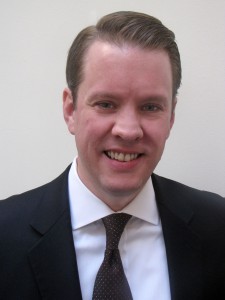 Barry C. Owen joined Gardiner Koch Weisberg & Wrona in August 2009 and was named a Partner at the firm in 2014.
Barry concentrates his practice in municipal litigation and civil rights litigation in state and federal courts. Recently, Barry led a team that successfully defended a multi-million dollar class action flooding suit in the case Nichols v. City of Chicago Heights, 2015 IL App (1st) 122994.
Barry was recently recognized by Leading Lawyers Magazine as an Emerging Lawyer, an honor that fewer than 2% of lawyers under the age of 40 years old receive. This honor is due largely to Barry's drive to achieve the best results possible for his clients.
Prior to joining the firm, Barry practiced law at a boutique civil litigation firm in Chicago where he defended government employees in civil rights litigation at the trial and appellate levels, represented corporations involved in complex commercial litigation and employment disputes, and represented companies and individuals before various local government agencies.
Barry also has previously practiced in the area of personal injury and medical negligence litigation, primarily through his representation of individuals who have suffered severe or catastrophic injuries. Prior to practicing law, Barry clerked for Cook County Circuit Court Judge Michael J. Hogan and was an extern for United States District Court Judge Ronald A. Guzman.
Barry attended Loyola University Chicago Law School, earning his Juris Doctor degree in May 2004. While at Loyola, Barry earned a Certificate in Trial Advocacy and was named to the Dean's List. Barry also participated in Loyola's Business Law Clinic and was the founder and president of Loyola's chapter of the American Constitution Society. Prior to attending Loyola, Barry earned a Bachelor's Degree from Marquette University in May 1999, graduating with a double major in Classical Studies and Political Science. Before attending law school, Barry worked in politics and publishing in Chicago and London, England.
Barry plays an active role in supporting a variety of community and charitable organizations in Chicago and beyond, including St. Ignatius Parish in Rogers Park, Concern Worldwide, and as a Director of Chi City Music Makers.