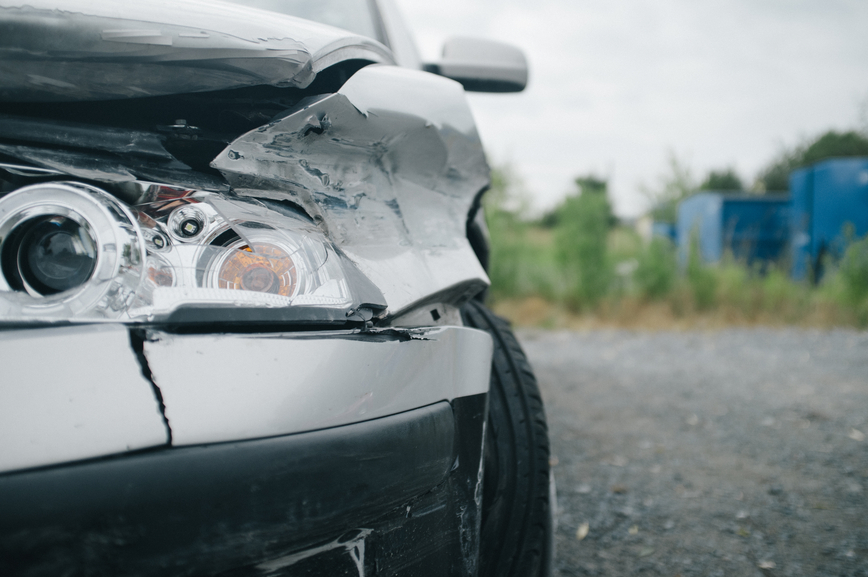 If you have been injured as a result of a car, truck, or motorcycle accident, your first objective should be to get proper medical care. Even if you are certain that the other driver is at fault, you should not wait for the other driver's insurance company to accept responsibility for your medical expenses. Get the treatment that you need immediately and the insurance company can square up matters between them later.
If you have your medical care in hand, then you should proceed to take the following steps:
1. Take pictures of the scene and both vehicles
Show damage. Indicate lighting conditions and traffic control devices. If the accident is serious and a major accident unit or accident reconstructionist is not on the scene, you may need to contact a lawyer to facilitate getting the evidence that you will need at the scene. The more serious the accident and the greater the injury (or death) the faster you need to contact a lawyer.
2. Get the names and contact information for witnesses
Do not rely upon the police to do this. Police departments and officers vary dramatically in skill and inclination to thoroughly investigate accidents. In some major metropolitan areas, the officers do not view the handling of accidents as important police work.
3. Contact a lawyer
You will want to get a lawyer involved early to evaluate the case and work on it while it is recent and witness memories are fresh.
This is not a do-it-yourself job. Insurance companies save billions of dollars each year by settling with people representing themselves. Only a lawyer practicing in this area will be able to assess your case and obtain the best settlement for you.
4. Obtain medical records
Your lawyer will need to evaluate the extent and permanency of your injury. If you undergo physical therapy, those records are also necessary to support the continuing need for care. Although many people swear by the benefits of chiropractors and holistic medicine, such treatments are not accorded great respect by insurance carriers or jurors.
5. Don't give a statement to the other driver's insurance company
The insurance investigator has only one goal—to limit the amount of damages that you will receive. The insurance companies often employ investigators who are very personable and ostensibly empatheti Don't be fooled.
6. Assess the property damage
You may need your vehicle back fast. Most the time, you can handle the property damage claim because it just involves getting estimates for the damage or compensation for the total loss. The only catch is that any release that you sign should not release r injury claim.
7. Be patient
The more serious your injury, the longer the settlement or court process will take. You want to make sure of the extent of your medical recovery before resolving your negotiation or case. If you have a serious case, the wait will be well worth it.