Our People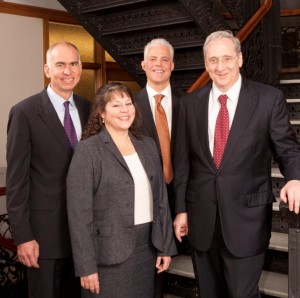 (From left to right: Tom Gardiner, Lynn Weisberg, John Wrona, and James Koch)
The firm was established in 1992, and is headed by Thomas Gardiner, James Koch, Lynn Weisberg, and John Wrona. While the partners have overlapping legal skills, they also have separate areas of special expertise. Tom is a skilled litigator with extensive experience in personal injury, medical malpractice, wrongful death and products liability claims, as well as employment law and business litigation. Jim focuses largely on securities and commodities law, contracts, professional liability, and civil and criminal litigation. He has argued two cases before the U.S. Supreme Court and briefed a third case. Lynn has almost 20 years of experience in divorce, custody, spousal support and visitation rights matters, she is frequently appointed by judges to represent the interest of children in contentious custody and visitation litigation. John focuses on wrongful death and catastrophic injury cases and has achieved many substantial results for our clients. Jennifer teams with Lynn in our growing family law department.
GKWW added Susan Rogers and the Law Offices of Rogers and Associates, LLC in 2011. Susan brings sophisticated estate planning, probate administration, guardianship, and trust administration to our firm. The DuPage Office should serve Susan's and our DuPage clients well. With the addition of the DuPage Office, GKWW firm now has 22 attorneys with a great breadth of expertise.
We're highly experienced, we're efficient, we're ethical – we get things done. We are proud of the results we've achieved for our clients. We invite you to browse our website for additional details about who we are and what we've accomplished. Then call us for a consultation to see how we might be of service to you.

GKWW Names Jennifer Airato Partner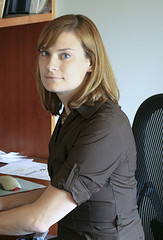 We are delighted to announce that effective immediately, Jennifer Airato is the newest Partner with GKWW. Jenni brings to the firm a commitment to family law and our clients; superb knowledge of the law and the ability to analyze a case from start to finish; and a team mentality that is evident in her dealings with partners, associates, support staff and clients. Jenni, who began working at GKWW as a law clerk in 2006, quickly established herself as an ambitious attorney, eager to gain knowledge and experience. She has earned respect and admiration for her work ethic, diligence, zealous and thoughtful advocacy, and persuasive communication from judges, opposing counsels, clients and most certainly, the GKWW attorneys and staff. Jenni is a graduate of Valparaiso University and Loyola University School of Law. She recently co-authored an article, "Shared Parenting in the Determination of Child Support", which was published in INSIDE THE MINDS: STRATEGIES FOR FAMILY LAW IN ILLINOIS. Jenni embodies the principles, spirit and commitment of GKWW, and we are very fortunate to have her as part of our team. Please join us in welcoming Jenni as our new partner.
.